If you have been arrested for drunk driving in Claremont, it is essential to seek the assistance of a competent and experienced Claremont DUI lawyer. A DUI conviction or DUI arrest can lead to severe consequences, including fines, license suspension, and even jail time. That is why you need a skilled DUI lawyer in Claremont. They understand the intricacies of DUI criminal law and can provide you with a convincing DUI defense.
Whether you are facing DUI charges for the first time or have prior convictions, a Claremont DUI attorney from The Law Office of Daniel P. Flores can help you navigate the legal system. They can establish and fight for your rights. With years of experience in criminal law, one of our DUI attorneys can assist you in building a solid defense strategy tailored to your unique circumstances. Do not let a DUI case ruin your future. Contact one of our DUI lawyers in Claremont today to protect your rights and minimize your DUI penalties.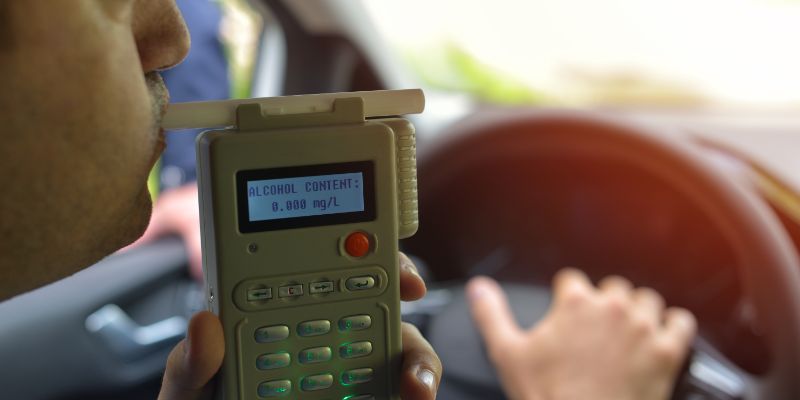 Understanding Claremont DUI Convictions
In California, a DUI conviction may have severe repercussions, such as:
Fines
License suspension
Required alcohol education sessions
Possible jail time
You may choose your legal options more wisely if you are aware of the procedure and the consequences of a DUI conviction.
DUI convictions in California are primarily based on observations made by police officers, such as driving behavior or physical symptoms of impairment. They may also use evidence from chemical testing, such as breathalyzers or blood tests. A driver may still be found guilty of DUI even if their blood alcohol content (BAC) is below the legal limit of 0.08%. As DUI means driving under the influence, being under the influence of drugs will also qualify.
The penalty for a DUI conviction in California will be influenced by:
The number of past DUI convictions
The driver's blood alcohol content
Whether there were any accidents or injuries
If you are convicted of DUI for the first time, you might face:
Up to $2,000 in penalties
A six-month license suspension
Up to six months in prison
More penalties, lengthier license suspensions, and longer prison terms can follow second and third DUI convictions.
What to Do After a Drunk Driving Arrest
A DUI arrest may be a frightening and upsetting event. Nevertheless, it is crucial to act swiftly to safeguard your rights and lessen the effects on your life. Following a DUI arrest, you must follow these imperative steps:
Speak with a DUI attorney. One of the most crucial things you can do following a DUI arrest is to get in touch with a qualified DUI attorney as soon as you can. A knowledgeable DUI attorney can assist you in comprehending your legal alternatives, navigating the courtroom, and defending your rights.
Make a DMV hearing request. If you were arrested for a DUI, and your blood alcohol concentration was higher than the allowed limit, your driver's license will be immediately suspended. If you want to challenge the suspension, you can ask for a hearing with the DMV within ten days of your arrest.
Attend every court hearing. Attending all court appearances and hearings pertaining to your DUI case is imperative. Further fines and penalties might be imposed if you do not show up for court.
Avoid talking to anyone about your situation. Avoid talking about your DUI case with anyone but your attorney. It is advisable to wait to speak until you have legal representation. Everything you say might be used against you in court.
Do as your attorney advises. You should heed the counsel of your DUI attorney since they can offer you invaluable assistance throughout the legal procedure. This might involve entering into a plea agreement with the prosecution, attending alcohol education programs, performing community service, etc.
Following these procedures after a DUI arrest is crucial. You may safeguard your rights, lessen the effects of a DUI arrest on your life, and improve your chances of a successful resolution in your case.
What a DUI Lawyer Can Do to Help Me
If you have been charged with driving while intoxicated (DWI) or driving under the influence (DUI), a DWI/DUI lawyer may offer crucial legal counsel and assistance. These are some ways a DUI attorney might assist you:
Showing you the legal choices you have. With the aid of a DWI attorney, you can better grasp your legal choices and the potential repercussions of a DWI conviction. They can offer insightful advice on whether to enter a guilty plea or contest the accusations in court.
Defending your rights. A DWI attorney can defend your rights throughout the legal process. They can ensure that you are not the victim of an unauthorized search or seizure or any other constitutional rights breach.
Contesting the evidence. A DWI attorney can contest the evidence used against you, such as the outcomes of a breathalyzer or blood test or the arresting officer's observations. They could also look at whether the police officer had a good reason to stop you in the first place.
Talking to the prosecution about making a deal. A DWI attorney can bargain with the prosecution to lessen the charges or penalties. This can include working out a plea deal or suggesting alternative punishments like community service or alcohol education courses.
Speaking on your behalf in court. A DWI attorney can represent you in court if your case proceeds to trial. They can present evidence, cross-examine witnesses, and make arguments in your favor.
Reducing the consequences of a DWI conviction. Even if you are found guilty of DWI, a DWI attorney can fight to lessen its negative effects on your life. This includes lowering penalties, shortening your jail sentence, or assisting you in keeping your driver's license.
If you are charged with DWI, a DWI attorney may offer crucial legal counsel and direction. They can defend your rights and try to lessen the effects of a DWI conviction on your life.
Claremont Criminal Defense Lawyer FAQs
Q: How much does a DUI lawyer cost in California?
A: The typical fee range for a DUI attorney is between a few thousand and tens of thousands of dollars. Some DUI attorneys bill by the hour, while others have set prices for their services. It is essential to go over the costs and available payment methods with your DUI attorney before hiring them. Based on your financial condition, some lawyers may offer sliding scale pricing or payment options.
Q: Is it worth getting a DUI lawyer in California?
A: If you have been charged with DUI in California, it is always worthwhile to get a lawyer. If you are found guilty of DUI, you might face harsh penalties like fines, license suspension, and possibly jail time. A DUI attorney can help you:
Understand your legal choices.
Develop a strong defense.
Fight to lessen the effects of a DUI conviction on your life.
A California DUI attorney may also give you insightful advice at every stage of the court case. They can ensure that your rights are upheld and that you are aware of the possible repercussions of your case.
Q: What is the most ideal outcome for a DUI?
A: The ideal outcome in a DUI case is for the charges to be reduced or eliminated entirely. However, DUI accusations are regarded seriously in California. Prosecutors often prosecute cases aggressively. Therefore, this conclusion is rather uncommon. The ideal outcome in a DUI case, if it cannot be dropped or dismissed, would be to negotiate a plea deal. This can allow you to plead to a lesser crime or get the charges reduced.
Q: What if I can't afford a lawyer for my DUI case?
A: If you cannot afford a lawyer for your DUI case in California, you may be eligible for legal assistance through several resources:
Public Defender: If you are unable to afford an attorney, you may be appointed a public defender by the court.
Legal Aid Organizations: There are many non-profit legal aid organizations throughout California. These provide free or low-cost legal assistance to low-income individuals.
Pro Bono Services: Pro bono services are legal services provided free of charge.
Payment Plans: Some DUI lawyers may offer payment plans or sliding-scale fees based on your financial situation.
If you cannot afford a DUI lawyer, consider exploring the resources above to obtain legal assistance.
Work With a Lawyer Who Can Fight to Minimize Your DUI Charges
It is crucial to obtain legal counsel from a qualified DUI attorney as soon as you can. This is crucial if you or a loved one has been detained for a DUI or DWI in Claremont, California. A knowledgeable DUI attorney from The Law Office of Daniel P. Flores can offer you helpful advice, develop a strong defense plan, and fight to lessen the effects of a DUI conviction on your life.
Face DUI charges with professional attention and assistance from The Law Office of Daniel P. Flores. Get in touch with us right now to arrange a consultation and begin preparing your defense. Let us defend your rights and fight for you.